While gathering material for my last post I was seeing alot of graffiti on signs, and then suddenly I realized
this is a whole new blog post montage just waiting to happen!
SIGN GRAFFITI! (i stray from signs a bit, sorry.). So many signs just begging for improvement, so little time to improve them before somebody catches you!!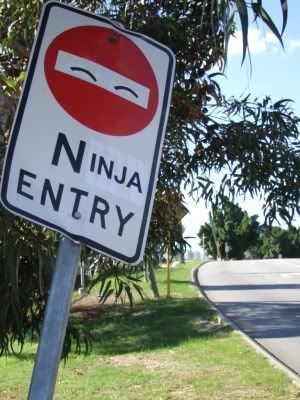 Not graffiti exactly, but i think it looks cool.