Out of all the dog breeds, I think i'd argue for poodles being the breed of the most possibilities when it comes to grooming. I coulnt bring myself to do this to a dog, especially not my own mini poodle, but some poodle owners seem to think their dogs dignity is a small price to pay. Many of these are the same dog, a standard poodle named Cindy. Her owner swears she enjoys these shows, and honestly, knowing poodles and dogs in general, im sure she really does. Brace yourself....
Teenage Mutant Ninja.... Poodle?
Love the lavender poodle fro
Cocklepoodledoo?
Looks like she did that drunk if you ask me...
Ok that i might do, but id probly go punk/goth with it
*Giggles* Fuckyeah....
This woman has a problem...
Thats different....
Woot
Lmao, look at the nest
Omg i love it, lol
Somebody has a peacock fetish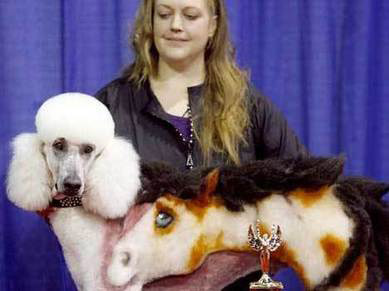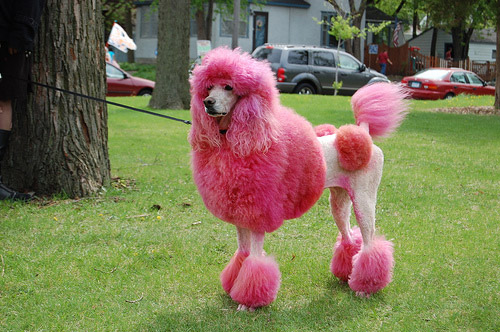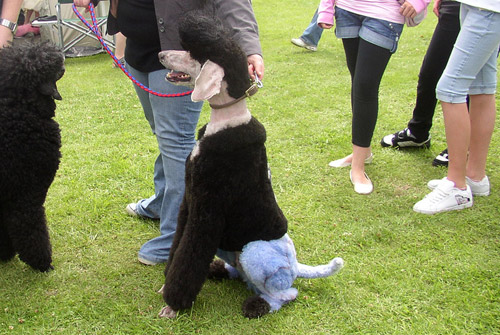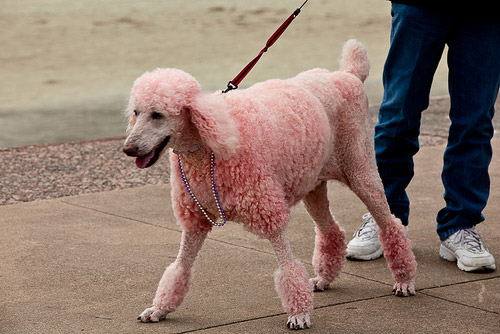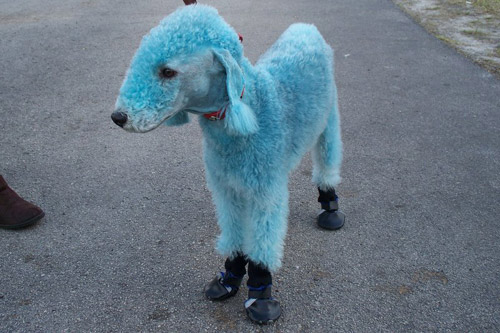 (Not a poodle)